Last Friday I took the boys to the Udvar Hazy Air and Space Museum to see Hidden Universe on the IMAX.
Though not as awesome as the surround dome theater at the Einstein Planetarium in the DC location, it was well worth the price of admission and parking.
Yesterday, Kent was very excited to show the kids the supermoon lunar eclipse.  He gave us a whole lesson on what was happening with a beach ball earth, a stuffed snowball moon, and a flashlight to prep us for the experience.  Then we went outside and saw this!!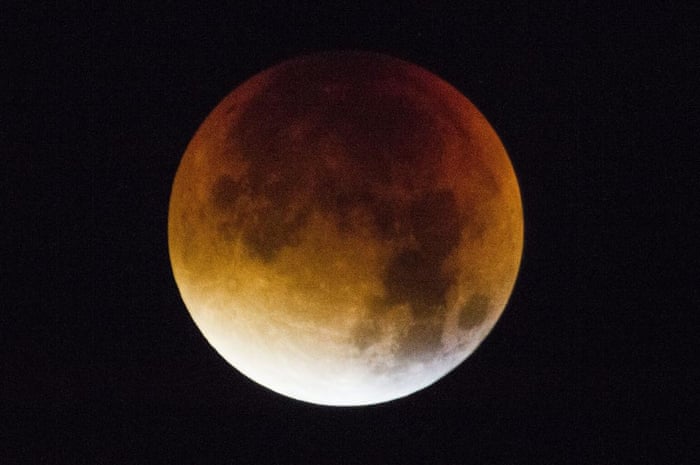 I wish.  Actually, it was really cloudy the whole time, so all we saw was a peak through the clouds at what was indistinguishable from a regular crescent moon.  Boooo!  And then Salty asked if dad could do the "Moonar Clips" inside with the balls again.  So we did that.
And finally for all those doomsday preppers who had last night marked on their calendar as the beginning of the end but woke up to another average Monday, I say, time to get a new hobby.   Spoiler alert:  here's how the world ends.  As the sun comes to the end of its fuel supply, the sun swells up consuming the earth and the other planets in orbit around it in intense heat, then casts off its outer layers leaving only a small core which eventually gives off all its energy and ends up a little black dwarf.  A year's supply of food, weapons, and insullin will not help you survive this.  And you won't survive it anyway since it will happen 5 billion years after your death.  Time to take up scrapbooking.  😉