My life has reached a level of complexity where my personal organization has become just as important to success in my parenting as either my skills or knowledge.  After reading Willpower, I decided to read David Allen's seminal work on self-organization, Getting Things Done.  Spoiler alert:  I am getting things done.  No one has previously accused me of being unproductive, but lately I have been a gale force wind of action.  Super-spoiler alert: even before I started getting things done, the process of getting fully organized lifted such a burden of stress and anxiety off my psyche that I felt like it was worth it before I ever tackled a single project.
I just visited the home of another friend who installed an induction cooktop at my recommendation (I can take some credit for that, right Sam?) and is extremely happy with it, so I realize that you come to me as your maximizer not for a book recommendation but for a book report that will obviate your need to read the actual book.  So here goes.  I think this is going to be a rather long one, so I'm going to break it up into a few posts.
I usually eschew these kinds of books because they are so often based on a cult of personality around the author and backed up by nothing more than theory and anecdote.  Thankfully, there is credible scientific evidence to support one of the main premises of the book: the unconscious mind continues to bug the conscious mind about all of a persons' commitments to self and others until the conscious mind makes a plan of how to handle them.
You know that nebulous feeling of unease like you're dropping balls?  You know the unbridled consternation of missing this or that meeting or deadline?  You know that gnawing sense that there are important emails buried in your inbox somewhere that required something of you that will surely come back to bite you in a sensitive region?  That's your unconscious telling you, "You should be doing something, and you are not doing it."  When you have a lot of these commitments–and most of us do–you may feel your unconscious mind jumping from one tree of unease to the next like "monkey mind" driving you crazy without actually doing anything constructive to help you keep your commitments.  Getting Things Done is an organizational program designed to keep your unconscious off your case.  You may not want to employ all the specific facets of the program–and if you do, you should read the book–but all of us can benefit from understanding the key concepts behind them.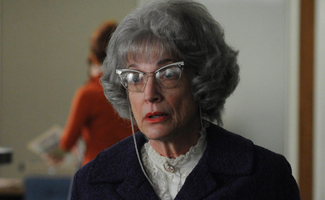 The brain is a horrible secretary.
Your brain is like Ida Blankenship, the worst secretary ever.  It ought to remind you that you need yogurt when you're at the grocery store and can do something about it, but noooo.  Instead, your brain buzzes you in the middle of the night when you get up to go to the bathroom or when you're watching a movie on datenight to say, "Ms. Craw, you need yogurt."  Thank you, brain, that's incredibly useful information right now.  One of the brain's favorite times to buzz you about groceries is when you're halfway home from the grocery store.  If you have an appointment on Wednesday at 10am, your brain ought to tell you about this first thing Wednesday morning, especially when you specifically remind your brain to prompt you about it, "I've got to remember my 10am appointment."  But your brain loves a good joke and will likely wait until 9:50 to say "Surprise!  You've got that appointment at 10!" or even more likely it will shout this out on Wednesday at 2pm.  Now, of course your brain doesn't miss everything.  In fact, some people keep everything in their heads and seem to keep it all straight.  I imagine being in such a person's head is something like listening to a hundred little tape recorders playing a hundred little messages on continuous loop at the same time.  "You need yogurt."  "Don't forget your 10am appointment."  Unpleasant.
For most of us, the brain is a horrible secretary and is not the place to store things like appointments, grocery lists, action plans, brainstorming (despite the name) and the like.  All of these things should be removed from the brain and entrusted to something or someone far more reliable.  The brain is, however, a fantastic thinker, imagineer, brainstormer, and planner when it's got time for that.  Taking the organization responsibilities away from the brain frees up head space for it to do what it does best:  visualize wainscoting in the family room.
The brain won't shut up until it's certain you got this.
The brain has been your secretary for a long time, though, and it totally cares about you, so merely firing the brain from this position will not get it off your back unless you truly hire someone more competent.  For your brain to stop buzzing you at all hours or giving you disapproving looks all day long, it has to know that you are aware of all your commitments and you have a plan of how to honor them.  A solid, external, probably digital organization method is your new secretary outside your head.  And the first step to establishing one is to:
Empty your head
Allen refers to this as capturing all your commitments, all your loose ends, all your projects.  That means you have to account for every single thing that you've committed to doing or that you have thought you would someday maybe pursue.  Allen suggests gathering all your materials into an inbox or pile and writing notes for everything that doesn't fit.  I did not do this exactly.  What I did was make a long list of projects (everything on my plate that requires more than one action).  Lots of the things like individual appointments that were already on my calendar I left there, but for everything else I made separate notes in a Notebook in Evernote I titled "Projects".  Some examples:  backyard, blog curating, car inspection, family room, May performance.  Most of these have multiple subprojects, and I wrote those in the bodies of the notes.  I did not prioritize these projects.  I did not list them by date due, nor do I plan to.   I just gathered them all.
Three observations on this exercise.  First, it took a long time.  Second, it was overwhelming to see just how much stuff I have committed myself to tackle.  And third, it was a tremendous relief of almost giddy ecstasy to empty my brain like that.  My brain kept saying, "Thank you, thank you for taking this off my hands!  I had planned to disappoint you so many times and in so many different ways when I was in charge of all of this.  You have no idea."  It was awesome.
Once you have this list of projects, you can review it frequently, at least weekly, to make sure you're staying on top of it all.  Many of these things you will decide to do nothing on that week, and that's fine.  Your brain will accept that decision and leave you alone about it until the next week's review.  Others will require multiple actions that week, and your review session will allow you to figure out all those next steps.  Having a real view of the lay of the land like this will probably also inspire you to make more conscious decisions about accepting new responsibilities.  You may find yourself saying no to some of the projects you originally listed and deleting them outright , or you may move some of them from Projects to a different folder called Someday Maybe if you realistically won't be tackling them for a while.
Please join me for the next post in this series where I talk about Action Lists, the heart and soul of Getting Things Done.